Experience the Magic of StarCity's Saturday Night Market: A Weekly Extravaganza of Entertainment, Food, and Shopping Delights!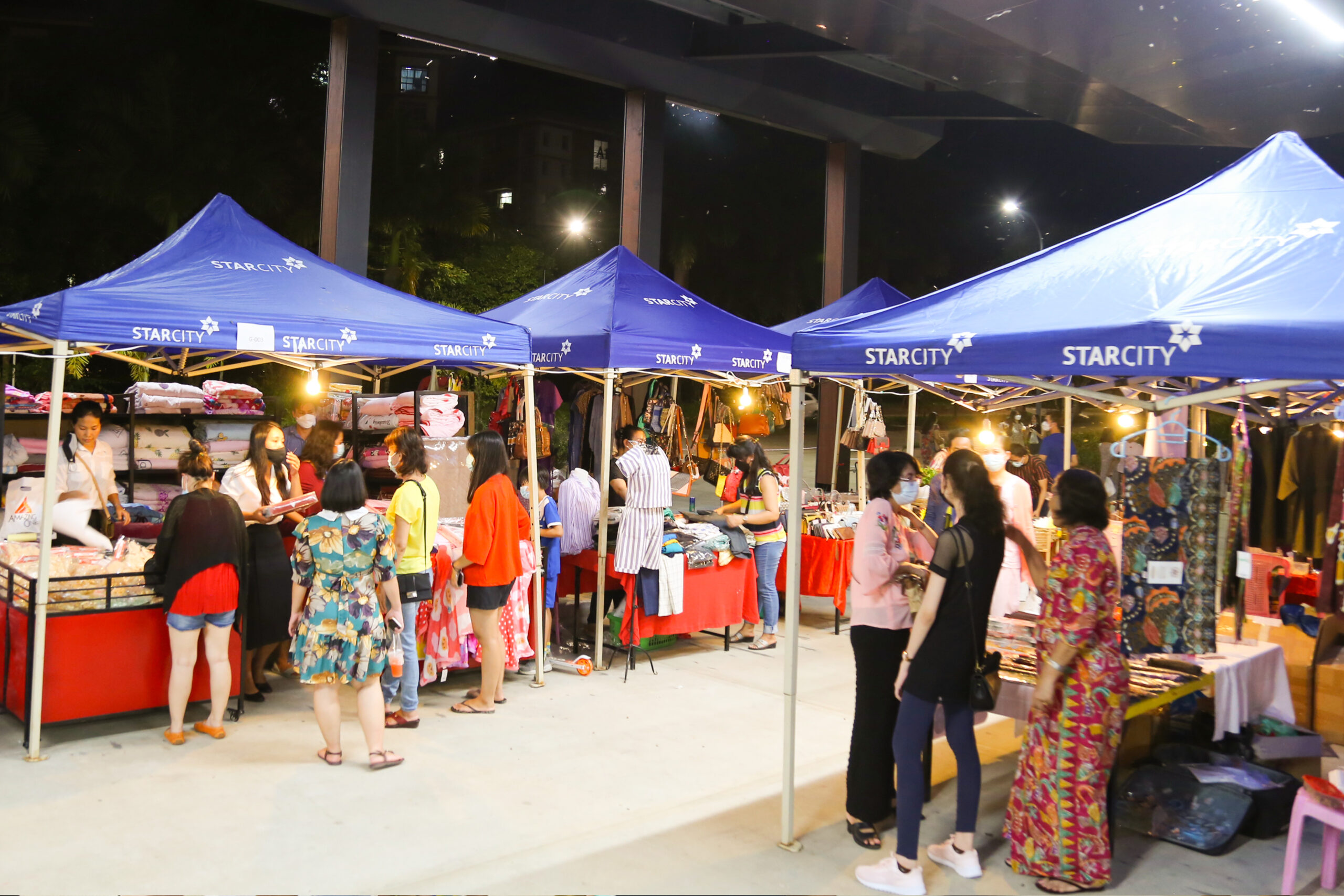 Looking for a vibrant and unforgettable way to spend your Saturday evenings? Look no further than the Saturday Night Market at StarCity!  
Get ready to indulge in a shopping extravaganza like no other. The market boasts a wide array of stalls featuring unique and handcrafted treasures. From trendy fashion to exquisite jewelry, intricate artwork to artisanal crafts, there's something for everyone. Don't miss the chance to explore the one-of-a-kind items that local vendors have to offer. 
The Saturday Night Market is a culinary haven with a diverse range of food stalls that cater to every palate. From Food truck to tantalizing local street food, organic treats to international cuisines, your taste buds are in for an extraordinary journey. Don't forget to savor delectable desserts and refreshing beverages to complete your gastronomic adventure. 
As the sun sets and the stars twinkle above, the market transforms into a mesmerizing wonderland. The soft glow of fairy lights, lanterns, and colorful decorations create a magical ambiance that's perfect for a romantic evening out or a fun hangout with friends. 
Getting to the Saturday Night Market at Star City is a breeze. So, gather your friends, family, or even come solo – a memorable Saturday night awaits you! 
Make your Saturdays come alive with the Saturday Night Market at StarCity. Join us for an evening filled with shopping, food, art, and endless memories. See you there this Saturday and every Saturday!